Amazing benefits for AAA members at La Peer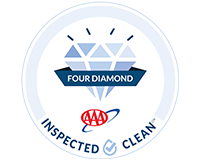 When you're packing for a trip to LA, there are a few must-haves. Sunglasses? Absolutely. Swimsuit? Recommended. AAA card? Now you're onto something. Not just for road trips, your AAA card is the ideal travel companion when it comes to satisfying perks, like saving up to 20% off our Best Flexible Rate when you book your stay at Kimpton La Peer Hotel. What better way to keep a little cash in your pocket that can go towards a little shopping trip or a night out in West Hollywood, while enjoying all the amazing amenities our hotel has to offer like:
Check Availability Book Direct on our website.
Our Best Rates + Perks. Always.