Stay well in West Hollywood
At La Peer, we believe travel is a form of self-care. To support your wellness journey, we have a full suite of facilities and services to ensure you can keep up, or even enhance your routines while you travel.
Kimpton La Peer offers a fully equipped on-site fitness center, featuring plenty of machines to help tone every muscle. We have Jade yoga mats available not just in the center, but available for delivery and roll-out service in your room or suite, and our team can recommend running trails of any length or difficulty. Enjoy a pre- or post-work out nitro coffee on tap, kombucha, infused water or fresh juice to jump start your day.
Onsite Fitness Center
Our private center is available for your convenience or to work out with a trainer.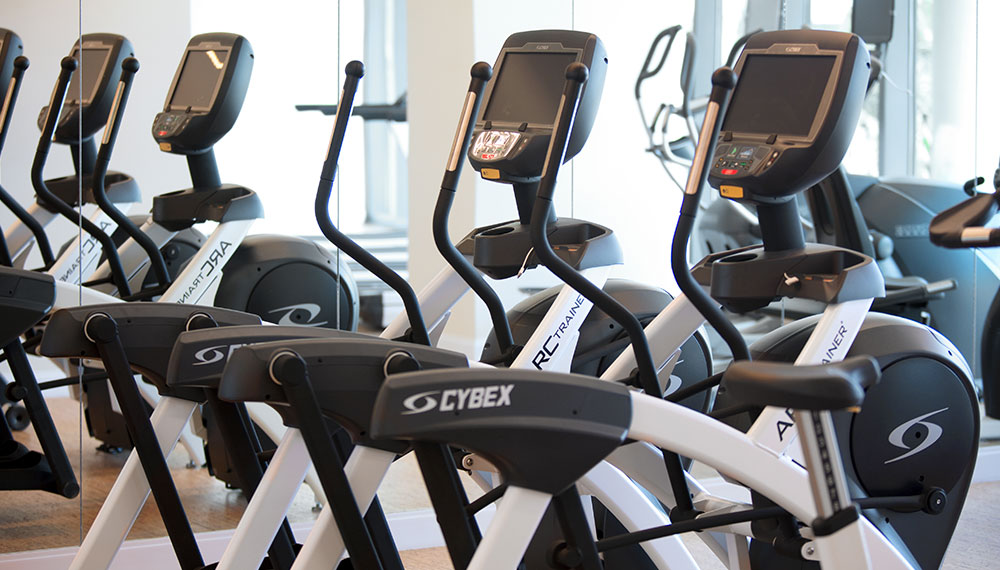 Peloton Bikes
Precor Experience 885.v2 Elliptical. Converging CrossRamp®
Precor Experience 885 Recumbent Cycle w/ P80 Set-Top-Box
Precor Experience 885.v2 Treadmill w/ P80 Set-Top-Box Media
Precor Reading Rack accessory for P80 console
Precor Cardio Theater Enseo 3300, Set-Top Box, NTSC/ATSC
Precor Icarian Functional Training Workstation Glide. Two
Precor Discovery Multi-Adjustable Bench Model 119
Hampton Fitness Urethane Dura-Bell Dumbbells, club pack 13
Escape Fitness RACK5 Multi-Equipment Storage Rack
Escape Fitness RACK5 Mat Rack Attachments
Escape Fitness Core Mat Anthracite
Escape Fitness 65cm/25inchs Steadyball
Escape Fitness 2kg/4.5 lbs Total Grip Med Ball
Escape Fitness 3kg/6.5 lbs Total Grip Med Ball
Escape Fitness 4kg/9 lbs Total Grip Med Ball
Escape Fitness 5kg/11 lbs Total Grip Med Ball
Escape Fitness 16lb Studio Kettlebell
Escape Fitness 24lb Studio Kettlebell
Malibu Rock Climbing: $350/person; 6 to 8 hours Climb on. Malibu, the iconic California community, is one of our favorite playgrounds for local rock climbing. No matter if you've never touched a rock or you're a seasoned climber, we've got an adventure for you.

Adventures Under the Stars
Night Trek: $150/person; approximately 3 hours
Moonlight Optional. See the stars of Los Angeles by cover of darkness. This is an experience similar to our day hikes, but under the moon. Headlamps supplied.


Echoes by Moonlight Intro to Canyoneering: $275/person; 6 to 8 hours
Sunset start. Called an alpine start by mountaineers, it is an age-old tradition to travel in the mountains at night. Just mentioning darkness and the outdoors, conjures up adventure and mystery. Our Echoes by Moonlight trek, will give you a taste of canyoneering. We'll wear climbing helmets and harnesses, descend ladders, scramble up and down rocky terrain and experience the other-worldly realm of the dark.
* There is a two-person minimum and six-person maximum for adventures.
** Please contact Elizabeth at Elizabeth@GentryJackson.com for custom experiences and larger groups.